Redensarten-Mörder strikes again
C_W_M_O Info: Wenn jemand schreibt "Diese Frage gleicht jener nach dem Ei und dem Huhn" meint er/sie damit, dass die Antwort völlig klar ist, weil das Hühnerei zuerst dagewesen sein muss, da es die genetische Information des Tieres enthielt, welches später als Huhn bezeichnet wurde.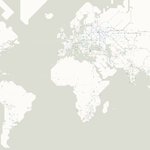 JugCerovic Its finally here after years of work: a WORLD map of night trains!

night-trains.com

Night trains of the world mapped and listed, per region and destination.

Direct link for the map (7mb PDF):
night-trains.com/files/night-tr…

#NachtZug #traindenuit @_DiningCar @seatsixtyone pic.twitter.com/m0ZT23mjGH
durst Filmtipp: Dokuserie über Netflix.
erdgeist Wurde eben am Telefon vom Sekretariat eines Handwerkers rundgemacht, weil ich nicht "den gesamten Mail unten an der Mail belassen" hätte sondern "unsere Mail zerstückelt" und sie daher wichtige Informationen aus einer Mail vorher nicht wiedergefunden hätten 🤷‍♂️
Stellen Sie sich Ihre persönliche Heimsuchung zusammen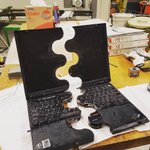 danhett Yesterday my colleague called me a 'laptop murderer' because I cut my computer in half to make it more portable. Does anyone else do this? Is it just me? pic.twitter.com/lEBc2mB6yz
publictorsten Ortstermin bei der Hochschule des Bundes. Ich mit nicht sicher, ob ich mir die Zwischenüberschrift "Hogwarts für Beamte" verkneifen kann.
ojahnn Wondering if I should look for (or create) a PEP that changes the order of double list comprehensions to the more reasonable choice. Here's a comprehension I just produced that made me sad:

all_verbs = [v for vnc in verbset_dict for v in verbset_dict[vnc]["verbs"]]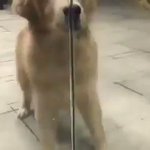 Frau_Schlau__ Wählen Sie ein Programm
aus dem Internet um die Datei zu öffnen.. pic.twitter.com/GiEhr6JV4E
nsaphra Tonight I called an ambulance for a stranger who had hit their head and been left sprawled and bleeding all over the sidewalk. He was barely responsive, eyes rolled back. I should be smug, but because of America's healthcare system, it feels like I've done something wrong.