antjeschrupp Man sollte sich einfach mal bemühen, ein Jahr lang den Ausdruck "die Wirtschaft" zu meiden und stattdessen klar sagen, wen und was man damit meint.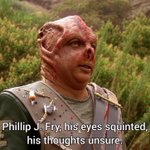 neilshyminsky I've commented before that Star Trek's most prescient prediction was communication via memes in 'Darmok'. So it was only a matter of time before someone started making these: pic.twitter.com/6wQfRj8wJX
motarola123 The intersection where George Floyd was killed has been barricaded for the last three months. City officials are desperate to reopen it to traffic; the neighbors who occupy it say they first need to agree to their list of demands for justice.

My story: strib.mn/320wr8E
_noujoum "Ugh... *so* ugly! Diese alberne gewollte Asymmetrie! Diese hässlichen Pastelltöne! Die verglasten Treppenhäuser! Die unpraktischen Bögen und Rundungen am Haus! Die scheußlichen Metall-Balkongitter!! Dieser Pseudo-Backsteinlook!"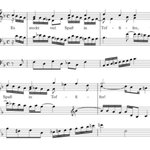 ScHuehnerkrisp Es steckt viel Spaß in Toffifee, aber als Orgelchoral pic.twitter.com/pRk2p4FTDI
Haferflöckchen, Beigeröckchen
cactus_chef Ich bin kein großer Weihnachtsfan, aber ich schätze einige der liebgewonnenen Traditionen in unserer Familie, bspw. FRESSEN.
_noujoum Heute ist #Kopfschmerztag und ich will einfach nur loswerden, dass ich mir wünschte, irgendjemand hätte mir seit meinem 12. Lebensjahr mal von Triptanen erzählt und dass ich das nicht erst mit 30 raus finden muss, wieviel leichter das Leben damit ist.
marc_o_berlin Ich bin so froh, dass dieses Framing 2020 nicht mehr unwidersprochen durchgeht.

Bei Englisch und Französisch sind alle ganz begeistert.

Schon bei Italienisch hört es auf.

Bei Türkisch und Arabisch erst recht.

Das ist der gesamtgesellschaftliche, alltägliche #Rassismus. twitter.com/WDRaktuell/sta…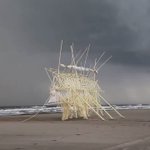 wonderofscience These 'Beach Animals' were created by Theo Jansen as a fusion of art and engineering. The kinetic structures walk on their own and get all their energy from the wind. Full video: bit.ly/3bxgZUW pic.twitter.com/eofVYjTWRi
DrWaumiau Webseite öffnen. Cookies auswählen. Cookies akzeptieren.
Desktop Notifications ablehnen. Newsletter Pop-up schließen. Werbebanner wegklicken. Selbststartendes Video stoppen. Laptop anzünden. Auf die Straße werfen. Mit dem Sattelschlepper überfahren.

Internet User Experience 2020
wellformedness Anyone have a suggested reading about CLI design? I'm thinking like, best practices for flags, subcommands, use of the standard streams, etc.