gumarten did you know that Vladimir Nabokov suffered from lepidoptery?
EnglishGibson Love the way German can often use a single clause to report speech, whereas English has to use one verb to report the speech plus a separate participle clause.

(German example above taken from "Neue Vahr Süd" by Sven Regener)
AIsToBAsCIsToD Flipbook : Books that tell a story when you flip them :: Flippant : Pants that tell a story when you flip them
direlog hope none of you are spending the weekend in the inescapable grasp of a mechanical claw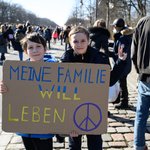 StefanMuelller Dieser kleine ukrainische Junge (der linke) hat sehr traurig geguckt. Für's Photo hat er dann gelächelt und ich fand es falsch zu sagen, dass er nicht lächeln soll. #PutinsKrieg #PutinsWar #b1303 #Ukraine #Friedensdemo #Demo pic.twitter.com/FodMyL15pA
Wer nannte es Proviant und nicht Reisespeise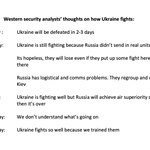 EerikNKross It's tragic but funny. This is indeed how a lot of Western pundits (and some governments) have been explaining the war on Ukraine pic.twitter.com/v7gjhHBX2l
labenzticker Pulspforde, die: Eine Tür, hinter der jemand oder etwas wartet, das einem Herzklopfen bereitet (sei es ein potenzieller Partner, ein Krankenzimmer oder ein ernstes Wörtchen mit dem/der Vorgesetzten). labenz.neutsch.org/Pulspforde
Das Opfer starb an einem Bienenstich. Tatverdächtig sind ein Imker und ein Konditor.
@mjpost Gotta explain to me how permanent DST would address the problem of "sitting in the dark" in winter? 🤔
NeinQuarterly Yes, we'll say, we survived a pandemic. Sadly, so did everything else.
DrWaumiau Rückenschmerzen, so sinnlos.
Wenn ich daran erinnert werden will wie alt ich bin, google ich die aktuelle Nummer der Bravo Hits.