Einmal meiner Timeline die Zahlen zurechtrücken ✔
goodcjp "An Inconvenience" with @abnor_malik
abnormalik.com

Photography: James P.… instagram.com/p/BDG_MOlsmY7/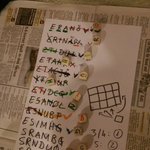 ojahnn Making our own set of Boggle dice. <3 pic.twitter.com/g2Dyg6axjB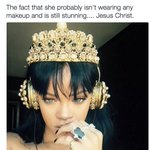 BuzzFeed Here are some people who are very confused about what "no makeup" looks like bzfd.it/1ptntud pic.twitter.com/dy2m3HJyER
@spinfocl Mehr. Unicode hat mehr als 65536 Zeichen.
Lotterleben omg. Vergangenheitslotte hat Atlantik Ale bei Mama gebunkert. #Bierhörnchen #bestevergangenheitslotte pic.twitter.com/8kUx6Dbmxf
Vierunddreißig Zeichen sind genug.
Leemanish I get home late, dead tired, & see my name in big, bloody letters on the bedroom wall - & I'm like, nope, I will deal w/ THIS in the morning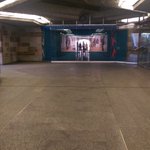 ojahnn Wir gehen jetzt dann ins Joghurtbechertelefonmuseum. pic.twitter.com/2FJRkjUjp8
Duftspray "Birkenfurnier"
"Die Würde des Menschen ist unantastbar." - "Watch me."
Mit einer Spalte für die EANs der Produkte, die diese Momente noch besonderer gemacht haben.
Pflegt ihr auch brav ein Spreadsheet mit den "besonderen Momenten" in eurem Leben?
spinfocl Hier wabert der Nebel zwischen die Gebäudetrakte.