SPIEGELCaptions Im Internet sur fende Kinder: Verkäufe im Drei-Sekunden-Takt
Im #Vim, "gv" is the command meaning "Whoa, hold on, I wasn't done with that selection yet."
agenao I MUST POSSESS THIS TECHNOLOGY

pic.twitter.com/kmKHb8d03s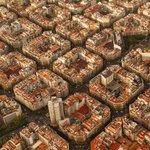 GoogleFacts This is what Barcelona looks like from a helicopter. pic.twitter.com/NTEHfC3B0I
Möglichst langsam, möglichst in der Mitte des Gehsteigs und mit möglichst ausladenden Gesten #Menschen
Every time I use "git checkout -p FILE", I have this short terrifying vision of having confused -p with another option.
SoVeryBritish Deciding to slowly unfold your arms in a meeting, in case you're coming across as too aggressive
frachtschaden "Mami, kommt heute der Kammerjäger?"
"Ja, wegen der Wespen."
"Ich mag den Hamster auch nicht mehr."