Erdrandbewohner Wie jetzt, das Gewitter zieht jetzt doch vorbei? Tja, liebe Nachbarn, das Spektakel "Der Erdrandbewohner tanzt nackt im Regen" muss dann leider ausfallen.
davidmackau Angela Merkel's office has released this photo taken today at the G7, which tells you a lot about how things went. pic.twitter.com/IXX6K3ayys
debecca The Ghost of Christmas Future Imperfect Conditional... pic.twitter.com/FqNNTuRWUP
ojahnn In my opinion, the correct way to spend your 20s is figuring out all the ways you're actually interested in all the subjects you hated in school
"a transport of giddy joys"
"a fleet of fugitive annoyances"
"an artillery of inconstant shames"
"a largesse of generous insanities"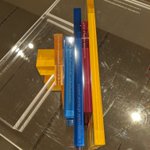 #botidea
Raqs Media Collective (2011): 36 Planes of Emotion pic.twitter.com/4F6b8tSY4z
sarahas_san Sexuelle Belästigung in der Gastro ist virulent: Eine kalifornische Restaurantbetreiberin hat jetzt gemeinsam mit ihren Mitarbeiterinnen ein extrem effektives ein Drei-Stufen-System dagegen entwickelt - und die Übergriffe praktisch auf Null reduziert sz-magazin.sueddeutsche.de/die-loesung-fu…
"Während die (…) AfD in Deutschland im Parlament offen beschimpft wird, dürfen ähnlich gesinnte dänische Politiker im Prinzip von sich geben, was sie wollen, ohne Gegenwind fürchten zu müssen. Sie werden dafür einfach nicht so ernst genommen." zeit.de/politik/auslan…