seldo This is an actual story on an official government website with a 14-word headline starting with "we must secure". This is not an accident. There are actual Nazis-who-call-themselves-Nazis at DHS. dhs.gov/news/2018/02/1…
@frachtschaden kann man machen sollte man halt nur vorher rauszupfen und möglichst weit weg legen
rctatman Reproducibility tip of the day: If you're sharing research code & data, I'd recommend splitting it into three parts.

1. Raw data & preprocessing code
2. Preprocessed data & modelling code
3. Trained model & evaluation code
Impressions two months after switching from SwiftKey to Gboard: Gboard still isn't very good at predicting the next word. However, I love its ability to complete German compounds.
ThisIsJoFrank Scheduling time for worrying made such a change to my overly anxious life. Allowing yourself time to go over your worries gives your brain time to realise they're solvable. Excellent reminder & advice from @aliciatweet: Give yourself 10 mins a day just to worry! #leaddevlondon
samelou Hätte die Kanzlerin die Räume hinten nicht einfach so geöffnet, hätten die Koreaner nicht illegal zwei Tore beantragen können wenn das so weiter geht kommt eine Flut ausländischer Teams und latscht über die Seitenbegrenzungen des Spielfeldes direkt auf den Kunstrasen
holgi "Angela Merkel hat den Deutschen unglaublich viel Geschichte erspart – und sie dabei geschichtsunwillig und geschichtsunfähig werden lassen. Insofern nimmt es nicht wunder, dass der Aufstand gegen sie nun aus dem Geist des Provinzialismus kommt..." (@berndulrich, Zeit 27/18) pic.twitter.com/n7kraNYGqq
annanasskeks Ich: "Ist schon okay. Wirklich."

Erzähler: "Aber es war nicht okay. Wirklich."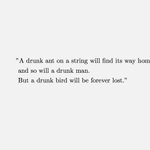 fermatslibrary Here's a curious property of Brownian motion: it will fill out the whole space in 1D (a line), 2D (a sheet), but it can't fill a 3D or higher space. pic.twitter.com/kGDhOOFEJC
drguidoknapp 1910: Die frz. Regierung verbietet das Küssen in Bahnhöfen – angeblich um Zugverspätungen zu vermeiden.

Quelle: bit.ly/1DOWITg
Kaneryyy 2009: "As Twitter grows, it will increasingly become a place where companies build brands, do research, send information to customers, conduct e-commerce and create communities for their users." - Time

2018: pic.twitter.com/Fxtp4kySyn