stockphotobaby Clearly there's some critical backstory to the phrase "when the shit hits the fan" that I've been missing, because that's way too specific to not be based on a real event.
!!! "It's extremely challenging to step outside of our own perspective when communicating with others, but it's increasingly essential to do so." bradfrost.com/blog/post/just/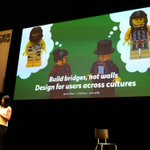 hj_chen Oh hai, I'm sending a theme today 😁
@jennyshen up next on cross cultural design
#cssday pic.twitter.com/LQyKQELdPo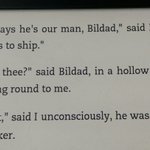 ojahnn Dost thee? I dost pic.twitter.com/KEawcmMJji
zeitonline War da was? Im Streit um TTIP und Ceta wurde zugesagt, das Vorgehen geheimer Schiedsgerichte öffentlicher zu machen. Davon ist bisher nichts zu sehen. zeit.de/wirtschaft/201…
12happyfeet12 Das ist übrigens offenbar noch ein Geheimtip... dass auch Chefs und Führungspersonen gerne mal gelobt und gedrückt werden wollen!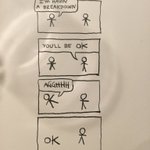 PerryFellow See? You are OK pic.twitter.com/HarHhhKONL
GabrielBerlin Stellt euch vor ihr habt ein drittes Auge, da wo euer rechtes Ohr ist
Lustig, diese unförmigen Asphaltklumpen, die sie bei Baustellen als temporäre Rampe für Fahrräder wie einen alten Kaugummi über den Bordstein kleben.