ojahnn Hofstadter: "Today's MT, no matter how flashy or deep it is, is _empty_. It does not have any *ideas* behind the scenes. It just throws symbols around, without any notion that they might _symbolize_ anything."
Wenn man in Köln an der Uni schon in verschiedene Stadtbahnen steigen müsste, um am effizientesten in den jeweiligen Düsseldorfer Stadtteil zu gelangen O_o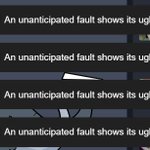 ojahnn tfw an unanticipated fault shows its ugly mug pic.twitter.com/pfBiYsHfL5
ojahnn Hofstadter: MT state of the art today consists of Deep Learning and Big Data; no world knowledge or language *understanding* is involved. @texttheater muttering "not _yet_!!!"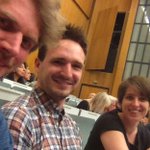 spinfocl Warten auf #Hofstadter mit @ojahnn und @texttheater pic.twitter.com/GjjxEFY9xN
antifatwa Without twitter, you would have never known how ordinary, how unexceptional the elite are in their intellect, their creativity and their application. More than anything, it shows, very clearly, how privilege works.
dieKadda Mein Held des Tages ist Philipp Menn, der zeigt, dass man sehr gut vorbereitet in ein Gespräch mit der AfD gehen kann, so dass deren übliche Taktik nicht mehr funktioniert. Kein einziges Mal Weidels typisches Triumph-Gesicht! Großes Vorbild! www1.wdr.de/mediathek/vide…
kjalee Good morning. French students are taking their high school philosophy exams today. Here are a few of their test questions for you to ponder:

- Does culture make us more human?
- Is desire a mark of our imperfection?
- To prove an injustice, do you need to know what is just?
GabrielBerlin Einen fraktalen Fehler machen, der sich bei genauerem Hinsehen als fraktaler Fehler erweist.
Quasselette 18 Jahre, bis ich erwachsen war. Dann 18 Jahre Erwachsensein durchgespielt, bis ich ein Kind bekam. Und dann fühlt es sich oft an wie eine Mischung aus "Ich bin nicht reif genug dafür" und "Ich bin zu alt für diesen scheiß."
ranjit The most successful people I've met:

1. Those that belong to the emperor
2. Embalmed ones
3, Those that are trained
4. Suckling pigs
5. Mermaids (or Sirens)
6. Fabulous ones
7. Stray dogs
8. Those that are included in this classification
9. Those that tremble as if they were mad