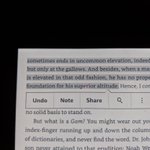 Badum-ts #mobydick pic.twitter.com/sn1fI5BR4F
michel_brandt_ Der Bundesinnenminister verlangt die Festnahme von Kapitän und Crew und die Beschlagnahmung des Schiffes. Der Regierungssprecher rückt die Seenotretter*innen in die Nähe von "Piraten". Diese Bundesregierung macht sich zum Handlanger von Rechtspopulisten und Menschenhassern.
Lanketrrgrr richtig glück dass meine familienmitglieder alle so fame sind, dass ich deren geburtsdaten googlen kann
wär sonst richtig aufgeschmissen
HerrZymny Ich bin immer noch der Ansicht, dass Fußball durch eine "Multiball Madness" wesentlich aufgewertet werden könnte.
EricaJoy The everyone does support model not only makes it so anyone can pitch in when Customer Experience needs an assist, it gives everyone at the company an idea of what @SlackHQ customers are experiencing, building understanding of and empathy for the customers. It's awesome.
bundesamtfvs Ganz schön mutiger Vorstoß der CSU: Grenzen wieder auf stand vor 2015. Also Zugang nach Deutschland komplett öffnen, Kontrollen abschaffen, Asylanträge werden da gestellt, wo Einreisende ankommen, alle halten sich an Schengenabkommen.
Das ist ja schon fast Linksradikal. twitter.com/CSU/status/101…
Geek_Manager "One weakness of containers is stateful things. When people try to containerise databases, I ask them 'Are you Google?' and people tend to get offended" 😂😂😂

@alicegoldfuss #LeadDevLondon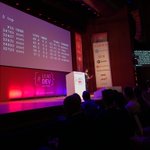 Geek_Manager "This is how your computer sees containers. Containers are processes born from tar balls anchored to namespaces controlled by cgroups. They're made from native Linux concepts stapled together" @alicegoldfuss #LeadDevLondon pic.twitter.com/PAdaINq1DP
ojahnn At my last conference, I was chatting to someone and asked if we'd met, and they said "Yes, I'm Elias from this morning, Jason met us" and then we had to discuss causative "meet" for five minutes
jasonbaldridge OH: "You could see the loss function all over his face." (During discussion of babies learning to crawl and being frustrated by initial tendency to move backward while wanting to go forward.)
tinsleman Harley Davidson CEO Matthew S Levatich says:

"Our decision to move some of our operations is 100% based on President Trumps tariffs. Mr. Trump knows nothing about economics and even less about trade. The man is a moron."

#MAGA @DailyCaller @realDonaldTrump @CNN @GOP pic.twitter.com/Q1wpjUaSx4