hllizi Sehr gewagte Konstruktion, Genitivargument wird vom linken Glied auf die Mutter vererbt. Kann das gut gehen?

"sie haben in einer Demokratie die Kontrollfunktion eben jener Mächtigen inne"

zeit.de/gesellschaft/z…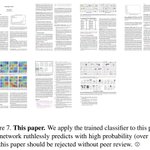 jbhuang0604 @domoritz Unfortunately, our paper will be rejected by our classifier (a posterior of 97.4%). ☹️ pic.twitter.com/SU4zdsJtnA
TiniDo Apropos #Storytelling : Die Pest! Ich schlag mich in meinem Agenturjob ständig mit Texter*innen & Volontär*innen herum, die im Studium oder Kursen von Journalist*innen #storytelling gelernt haben. Ergebnis: Generische Texte mit Human Touch & Standard-Atmo, aber kaum Infos.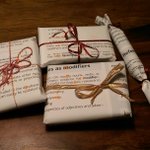 ojahnn presents pic.twitter.com/cfq5qALZUE
asayeed @texttheater There's a surprising number of these, but lots also where the German idiom is objectively weird.
That these idioms I know from German actually exist in English:
den Geist aufgeben - to give up the ghost
wie ein geölter Blitz - like greased lightning twitter.com/HooiWanV/statu…
AileenMcHarg Proposal: any academics boasting on social media about how productive they've been in 2018 to be required to add a report on the state of their personal life.
The Illicit Taking Up Space of Things
Emran_Feroz Was mMn bei der Causa Relotius untergeht: Wer aus Ländern wie Afghanistan berichtet, weiß, dass es immer wieder einige Kollegen gibt - meist weiß, westlich und männlich - die krampfhaft Geschichten suchen. Sie sind mit Dolmetschern, Fixern & Orientalisten-Brille unterwegs.
joshmillard List of words my brain suggested when I couldn't remember "prospectus" the other day, part 1:

Sobriquet
Syllabus
Syllabary
Omnibus
Requillary
Somnambulist
Colloquium
Sagitarius
Concordance
Manifesto
Digest
Soliloquy
Sbarro's
Substitute
Bequest
Subborning
Sesquipadelian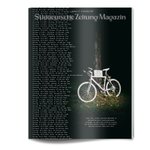 FrauKrone Jeden Tag stirbt in 🇩🇪 ein Mensch auf dem 🚲 . Die Sicherheit für Radfahrer:innen verschlechtert sich weiter, weil die Infrastruktur nicht schnell genug mitwächst. Kfz-Technik schützt nur Insassen, nicht Radfahrende. Danke, @szmagazin für die aufrüttelnde Bestandsaufnahme (Fr.) pic.twitter.com/6h7wXLKUTa