Chekhov belt-fed machine g... never mind, they're already firing it
GabrielBerlin Keines, wirklich kein einziges bedeutendes Problem lässt sich durch diese Technik lösen. Außer die Ebbe in der Kasse von Trendforschern, Tech-Visionären und Gaunergründern.
leonceundlena Bitte Fehler einräumen, sonst liegen sie überall herum!
GabrielBerlin Wir hier in Prenzlauer Berg haben nur Bio-Feuerwerk (aka Gewitter).
JeffreyASachs The SJWs Are Winning and You're All Just Going to Have to Deal With It: A thread.
GabrielBerlin Zum Jahresausklang senden wir nun die Glühbirne pic.twitter.com/S72pNc42Qv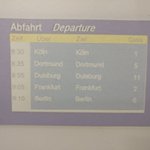 zwantzig Bin ungefähr so motiviert wie die Person, die diese Illustration zu verantworten hat. pic.twitter.com/O2cLMRkBYW