My browser search bar has been "programmable" since 2007 thanks to @findfind_it. Now, with trovu.net, I can manage my commands via GitHub. I love it! Thanks for the all the good work, @jorges!
Bitte nicht mehr Minibatch sagen sondern Batchette
"Entschuldigung, sitzt hier jemand?" - "Nein, und das soll auch schön so bleiben."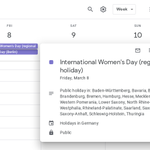 benkeks Wuhu, mein @googlecalendar erklärt #8m #frauenkampftag zum Feiertag in Deutschland! pic.twitter.com/boyaIDuSI0
Lustiges Hyperparameterraten
texttheater Du drehst mich ganz rum, Baby, ganz rum, wie ne Schallplatte, Baby, ganz rum, ganz rum.
@tschfflr So you decided to call it "write-in"? I like it!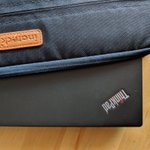 Shared task deadline approaching, taking extra compute into the office pic.twitter.com/mn76tuFxY2