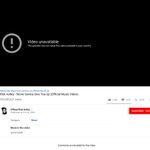 Lachen oder weinen? pic.twitter.com/1HW59N4Yfe
danrkports @clegoues Many years ago:

Interviewer: Can you explain object-oriented programming to your mother?
@ireneyunzhang: Mom, you know how you use classes in Java every day? That's object-oriented programming
Interviewer: uh, explain it to your grandmother then?
Irene: <starts speaking Chinese>
ennopark Ich mache mir ernsthaft Sorgen, welche Richtung die CDU unter @akk einschlägt und was das für unser Land bedeutet. Thread:
clemensetz "C beginnt immer wieder mitten im Satz zu schreien und sich zu wälzen"
Grumpfdalm (Das ist Englisch und heißt restlos gerädert)
clemensetz Umgekehrte Psychologie: als Regieanweisung im Theaterstück einfach "C. wohnt in einem gläsernen Würfel der grundlos rotiert" schreiben weil dann Regisseur vielleicht ein normales Interieur bzw Wohnzimmer für die Figur baut anstatt eines gläsernen Würfels der auf der Bühne rotiert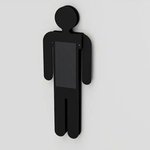 j_kloiber "Degenderator – A changing sign for a changing world. Currently developing an open-source low-cost solar-powered version to be installed by bathroom-access activists across the world, with and without permission." ht @DLX @degenderator pic.twitter.com/jVBsVRcaRv
(vorname\.)?nachname@(phil\.)?(hhu|uni-duesseldorf)\.de
Tage, an denen man eh nichts Wichtiges erledigt kriegt und daher so viel Unwichtiges wie möglich erledigt
StefanMuelller >Internationalisierung ist gewünscht, Kontakt gut für die Wissenschaft und auch allgemein (wer redet, schießt nicht). Aber irgendwie passt gerade alles nicht zusammen. Insbesondere die Interkontinentalflüge machen alles kaputt.