Fakt: Der deutsche Name der Stadt Bologna ist Böln.
marga_owski Der #Umweltsau-Streit zeigt: Viele wissen nicht, was bei Drohungen aus dem Netz zu tun ist. Dabei sind Nazis nicht so kreativ, ihre Angriffe folgen bestimmten Mustern. Einzelpersonen & Arbeitgeber müssen im Umgang mit dem Terror geschult werden. #Omagate
spiegel.de/kultur/gesells…
wellformedness I think it would incredibly useful for "selfie" to mean something more specific than "portrait snapshot" so I'm going to continue to insist if a photo is clearly taken by someone else it's not a selfie.
HannavonKaese Überwachung/Panoptikum/Diskurstheorie auf Twitter ist wenn bestimmte User*innen alle zwei Monate deine Tweets lesen, aber du nie weißt wann.
Vielleicht sehen sie diesen Tweet vielleicht auch nicht twitter.com/HannavonKaese/…
buechereiwien Können wir uns darauf verständigen, statt der Böllerei einfach unsere Bücher ganz laut zu zuklappen?
EnglishGibson "Dudelsack" sounds like a politically incorrect term for bagpipes.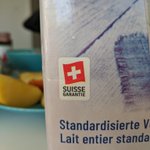 Wenn die Schweiz dir garantiert ist pic.twitter.com/5yJntSVh8w
johncarlosbaez Happy New Year!

A bunch of us are trying to develop "applied category theory" - and now we've started a new journal on this subject, called "Compositionality". It's free to publish in, and free to read.

The first issue just came out!

(1/n)

johncarlosbaez.wordpress.com/2019/12/30/com…
NeinQuarterly A gentle reminder that in German, one simply wishes a "good slide" (guten Rutsch) into the new year. The stumble and fall are implied.