ojahnn Diese Mail von Mama besteht nur aus einem Satz, der beginnt mit "Durch Nachdenken ist mir aufgefallen, dass..." <3
"Finding the balance" my ass. I just don't believe governments need/are entitled to that kind of "secrets". https://t.co/HATrw0We4m
amyquispe Is it multi-factor if it's something you know and something you don't know?
Trying out one's new self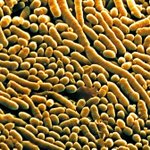 TheEconomist How clever use of an existing drug might help solve antibiotic resistance econ.st/1MSWsJ5 pic.twitter.com/JoXg97ZSpu
RT @Nachtvogel: @texttheater Pixelsekunden wären eher schirmgrößenunabhängig, aber auch nicht so richtig.

Vielleicht Flächenprozent * s.
byronclarknz I set up my web browser to automatically change "political correctness" to "treating people with respect" pic.twitter.com/yvNnqUWpNm
Geträumt: online einen Packen T-Shirts bestellt und der Händler packt netterweise noch eine Auswahl rechter Rollschuhe dazu.
In welcher Einheit wird eigentlich Bildschirmpräsenz gemessen? Quadratzentimetersekunden?