Es wird dringend empfohlen, unmittelbar vor Prüfung Ihres Antrages auf Haftaussetzung die Richter/innen zu füttern.
existentialcoms An existentialist is someone whose angst doesn't die down when they start getting laid on a regular basis.
dnklgr legal - illegal - scheißegal / haram - halal - helau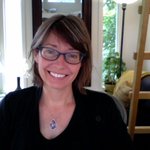 AliceDreger When you do a skype interview from your writing cottage and forget there are conjoined twins in the background. pic.twitter.com/mu2NbOxNLE
sixtus Namenstickets, wie sie im Thalys obligatorisch sind, haben schließlich verhindert, dass ein bewaffneter Terrorist damit fährt. Oh, Moment...
chris__martin "Dynamic typing": The belief that you can't explain to a computer why your code works, but you can keep track of it all in your head.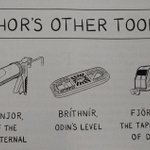 pahlkadot Thor's other tools. pic.twitter.com/EFhex7g6fi