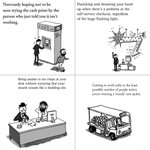 AmazonUK It's #VeryBritishProblems time. Here are a few of our faves...

Tell us yours! amzn.to/1WGIqhH @SoVeryBritish pic.twitter.com/Nr27kSGTtc
WorldAndScience The evolution of mobile phones... pic.twitter.com/n5CLAfdeRQ
ojahnn Lexikografische Tätigkeiten machen Spaß: "Bist du schon mit atmen fertig?" - "Nein, ich war noch mit saufen beschäftigt."
Samsungs Android-Erweiterungen antagonisieren mich so krass.
oOtrinityOo Der chinesische Mitbewohner macht Muffins. Die Küche riecht nach gebratener Zwiebel. Ich frage schon gar nicht mehr nach.
emcIduna Du hast 10 Einhörner.Jemand klaut dir 2.Wieviel hast du noch?
Facebook:
Einhörner gibt es nicht
Twitter:
wieder 10 und eine Leiche im Garten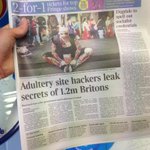 ARooms93 @FamiliaDeLaNoch good to see your incredible design and show being showcased front page. pic.twitter.com/bq3I8PmWY4
hllizi "Die zwei Emailanbieter GMX und web.de" - LOL
SciencePorn By balancing temperature, humidity and lighting, a Dutch artist created a cloud in the middle of a room. pic.twitter.com/o8y3Usg2iI
"Witze falsch erklären" ist eine unterexplorierte Kunstform.