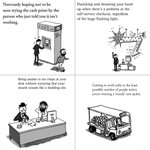 AmazonUK It's #VeryBritishProblems time. Here are a few of our faves...

Tell us yours! amzn.to/1WGIqhH @SoVeryBritish pic.twitter.com/Nr27kSGTtc
WorldAndScience The evolution of mobile phones... pic.twitter.com/n5CLAfdeRQ
RT @ojahnn: Lexikografische Tätigkeiten machen Spaß: "Bist du schon mit atmen fertig?" - "Nein, ich war noch mit saufen beschäftigt."
Samsungs Android-Erweiterungen antagonisieren mich so krass.
RT @oOtrinityOo: Der chinesische Mitbewohner macht Muffins. Die Küche riecht nach gebratener Zwiebel. Ich frage schon gar nicht mehr nach.
RT @emcIduna: Du hast 10 Einhörner.Jemand klaut dir 2.Wieviel hast du noch?
Facebook:
Einhörner gibt es nicht
Twitter:
wieder 10 und eine L…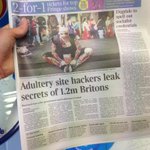 ARooms93 @FamiliaDeLaNoch good to see your incredible design and show being showcased front page. pic.twitter.com/bq3I8PmWY4
hllizi "Die zwei Emailanbieter GMX und web.de" - LOL
SciencePorn By balancing temperature, humidity and lighting, a Dutch artist created a cloud in the middle of a room. pic.twitter.com/o8y3Usg2iI
"Witze falsch erklären" ist eine unterexplorierte Kunstform.